Samsung has given the gamer a stunning 27 Inch 1800R Curved Screen to play their super-fast games without choppy images. Let's talk about the 1Ms Response Time, allowing you to enjoy gaming at its best.
Their super clear VA Panel improves viewing angles and sound color reproduction with the best picture quality possible.
AMD Free Sync, lets you avoid image tearing, ghosting, and stuttering, making gaming more fun and a better chance to accomplish your mission.
Samsung has another splendid feature for making gaming more enjoyable with their Black Equalizer; its purpose is to brighten darker areas without overexposing lighter regions. This allows you to see deeper into the game and see the enemy before they see you giving you a better chance to win the game.
Oh Yeah! You get the Full HD 1080p Resolution, this makes clear, sharper images, and it's a step above the 720p high definition.
And it just keeps getting even better with Samsung CFG73; you get a swift 144Hz Refresh Rate that gives smoother, sharper successions and allows you to have more control over your gameplay.
You'll enjoy this Samsung monitor; you can adjust the height, Tilt, Pivot, or swivel to make it more comfortable for your neck and shoulders.
OH WoW!! Samsung comes equipped with the HDMI x2, Display Port, and Headphone's jack. So, no matter what happens in-game or outside of the game, your sound & video are covered.
This Samsung CFG73 monitor is mountable wall dimensions are 75X75mm or can sit on the desk whichever you prefer. The monitors' weight with stand is 11.68 Lbs. & Without stand weights 8.82 Lbs.
You get a one-year limited parts and labor with this monitor.
Features: Full HD 1080p Resolution
1800R Curved Screen
1ms Response Time
VA Panel
AMD Free Sync
Black Equalizer
Full HD 1080p Resolution
144Hz Refresh Rate
Height adjustment, Tilt, Pivot, Swivel, and Headphone
Wall Mountable 75X75
Monitors weight with-stand 11.68 Lbs., and without stand 8.82 Lbs.
Samsung 27 Inch Curved Gaming Monitor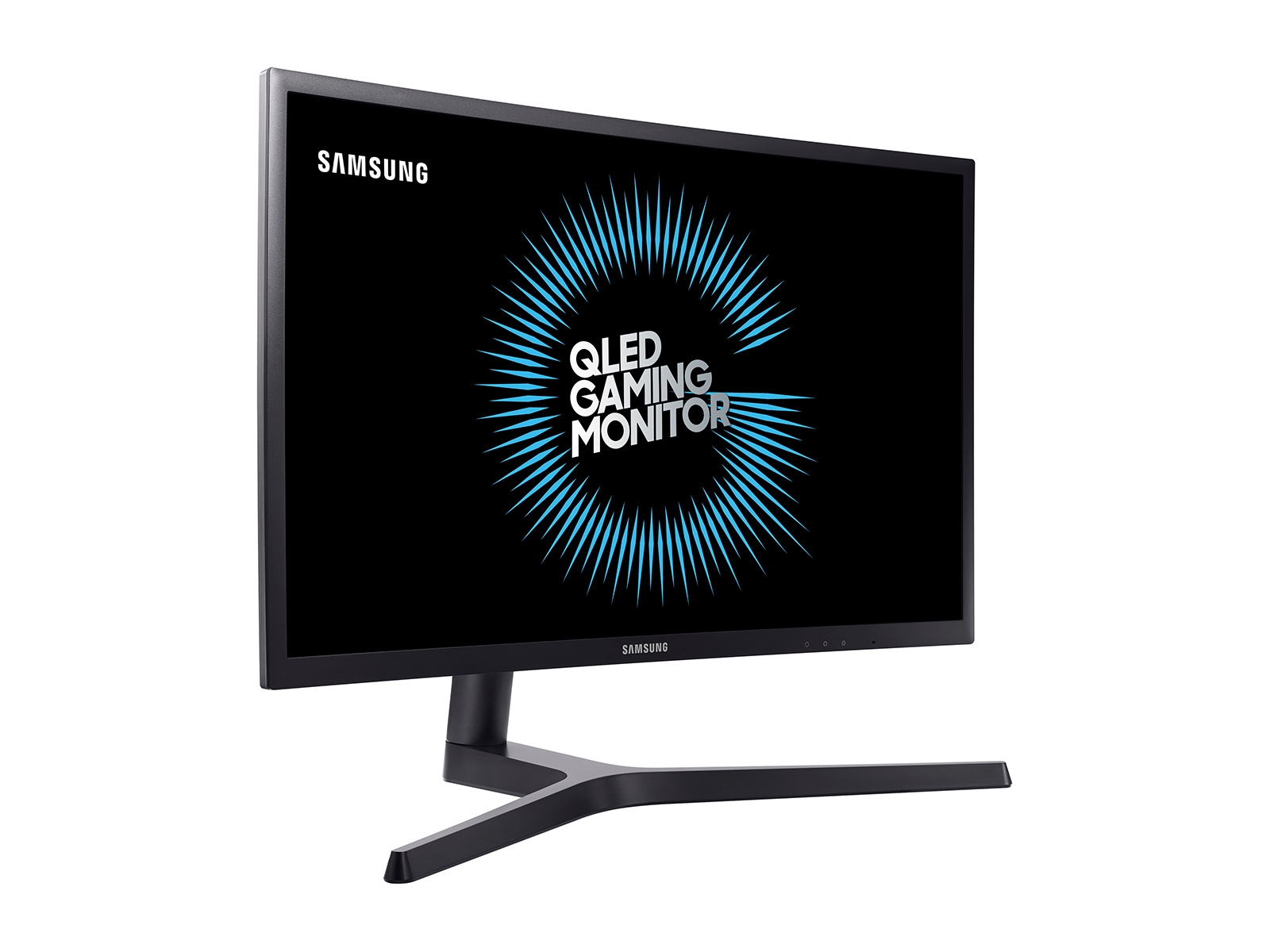 interested in learning more? Join us at stayhomeblues.com
Do you need a gaming chair? Or help to find something more comfortable to play in?
Join Us at stayhomeblues.online
Are you in need of a gaming mouse? or a headset to listen and talk with your friends online?
Try https://gamingradius.com for your Gaming mouse and headset needs.